Culture is important. It is a blend of the intentions of the entire team. There is no hierarchy within culture, just shared values. It defines "the way things are done around here". When culture is properly fostered the organisation can truly thrive. As they say, "culture eats strategy for breakfast".
At Geveo, we have a strong team culture. One that encourages growth, honesty, independence, and collaboration. Our culture allows us to be true to ourselves, so that we can thrive as people and as a team.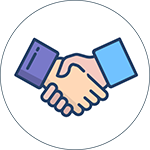 Customer commitment
At Geveo, we believe in delivering an exceptional customer experience that delivers on the customer's solution goals whilst remaining aligned to their business strategy.
We work collaboratively with our clients to deliver their solution. We use our domain knowledge and expertise to advise and guide our clients to create the best solution. We are more than a supplier – we are trusted advisors and partners.
Growth and development
Continuous learning is essential to the personal and professional development of our team. Without it we would stagnate and never truly reach our full potential.
"Intellectual growth should commence at birth and only cease at death", Albert Einstein.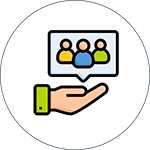 Value our people
We recognise that when you enjoy what you do, you achieve better outcomes, and have a greater sense of personal satisfaction as a result. That's why we work smart and play hard. It's as simple as that at Geveo.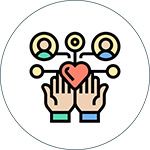 Honesty
We are guided by moral and ethical principals in everything we do at Geveo. Our self-managing teams and general approach to software development and client engagement are proof of this.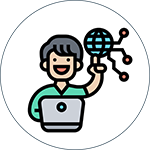 Innovation
Most if not all of us have had experiences in life which could have been better or delivered a better outcome for all involved. We certainly have, which is why we started Geveo, and which is why we believe in being the change we seek.
Follow Us: