Customer Success Stories
See how leading organisations across all industries have partnered with Geveo to drive innovation, empower their business, and support business growth.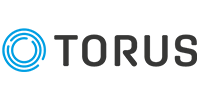 The Client and Their Mission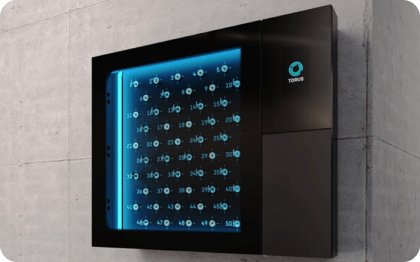 Torus' purpose is to securely manage the world's keys. Their aim – that one day the word 'Torus' will be synonymous with key access management.
The Challenges
Countless hours are wasted every year, waiting for contractors or visitors to return keys, dealing with the replacement of lost keys, or ensuring keys are only accessible to the correct people. The impact is lost productivity and undue stress potentially leading to further disruption to all involved. And this is not an isolated issue; it impacts industries such as government, military, education, healthcare, mining, fleet, and property management.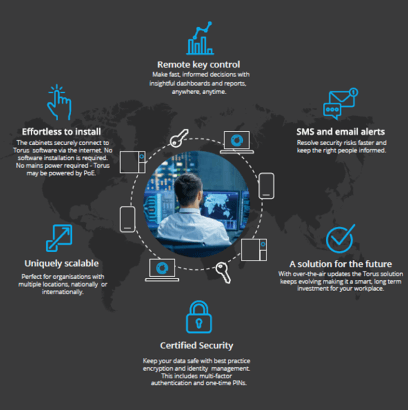 The Solution
Geveo has taken a legacy, on-premise solution and redeveloped it as a native cloud, multi-tenanted system, with a modern user interface. Torus is built using the latest technologies, providing the flexibility to scale on demand. The new cabinets are IoT devices connected to the Torus backend, which is hosted in Microsoft Azure.
Users have real-time visibility of all key transactions with live, detailed activity recording, providing them the ability to monitor and manage the status of their assets in real time, from anywhere in the world through the Torus dashboard.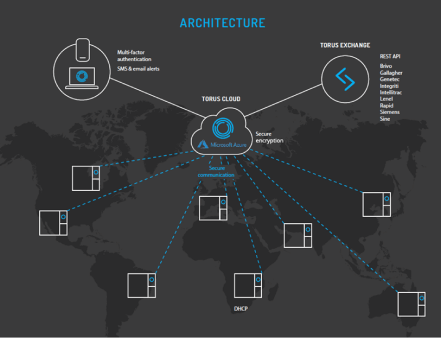 Architechture
Torus uses the microservices architecture to handle different primary functions in the system. These include:
Managing core entities in the system and maintaining a real-time dashboard UI
User authentication and account management
Controlling access to IoT cabinets and sending out device and firmware updates
A highly customizable reporting experience for end consumers with different types of reports for different user roles
Detailed real-time messaging with notification alerts sent to users via SMS and Email
The Impact
The previous on-premise solution was difficult to install, and manage. Providing customer support was also difficult due to various local installation environments. The new cloud solution has overcome all these challenges. It is globally scalable, supports multiple languages and conforms to the latest security protocols and standards.
The improvements made to the technology, the new cloud infrastructure, as well the product enhancements, have provided Torus with the confidence and ability to grow by increasing market share and entering previously untapped markets. Torus is a solid platform primed for further growth.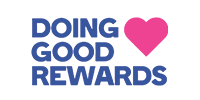 The Client and Their Mission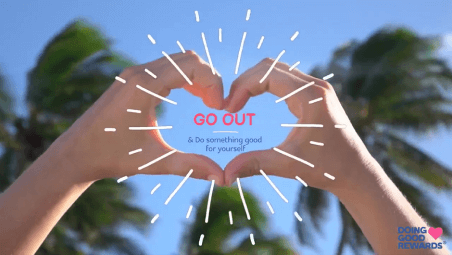 Doing Good Rewards wanted to become the world's first loyalty program to offer exclusive shopping discounts whilst simultaneously donating to the customers favourite charities.
Extra! Extra! Read all about it!
Doing Good Rewards have received a great deal of attention for the amazing work they are doing for charities and consumers. They have most notably been featured on Channel 9 news.
The Challenge
To design an eCommerce platform that could handle multiple end points, varied third-party integrations and a complex loyalty rewards scheme
The Solution
Geveo designed and implemented a platform, which brings consumers, merchants, and charities together. The idea is to help consumers discover discounts and promotions in areas they like and effortlessly contribute a portion of the discount towards their chosen charity.
The system consists of standard eCommerce user experiences combined with multiple third-party systems integrations, which supports the end-to-end financial process flow.
The system integrates with Merchants and Merchant aggregators to maintain a wide variety of merchants and promotions available in the system
Consumers browse the promotions and perform in-store or online purchases
Purchase actions are reported back into the system via direct sale information or via card link providers
Merchants rebate the accumulated discount funds to the system
The system redirects a portion of the discount funds towards the charity, based on consumer's preference, and rebates the remaining portion of the discount back to the consumer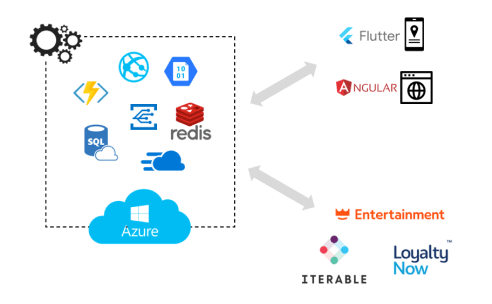 Architechture
The system uses the microservices architecture to handle different parts of the e-commerce flow. These services manage the following primary functions.
Data flow between merchants/aggregators and consumer user experience
Financial record keeping of cash flow between consumers and merchants in real time
Record keeping of discount breakdowns and charity contributions in real time
Integrating with third party systems to provide fund disbursement to charities and consumers
The Impact
Doing Good Rewards has already made a huge impact to the lives' of those in need.
Even though Doing Good Rewards is only at the very start of this amazing new world's first concept, they have already given over $350k to charities and as the numbers build they aim to give over $200m by 2026.
The platform has provided a truly seamless experience, allowing Doing Goods Reward's clients and customers to benefit whilst donating to their chosen charity.
"It was so seamless – an easy way to give back and save money."
WeWork Member – About Shopping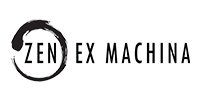 The Client and Their Mission
Zen Ex Machina (ZXM) are Digital transformation specialists. They help businesses scale their digital transformation which results in business agility with tangible outcomes.
The Challenge
Design and develop a digital solution to assess a teams' agility and suggest improvement activities.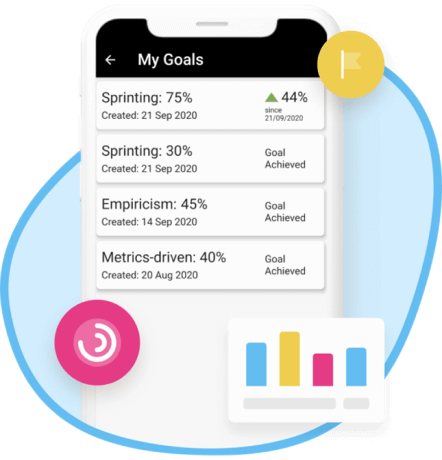 The Solution
Geveo developed Agile IQ, which is a metrics driven coaching and assessment tool. It provides insights into a teams' agile mindset and provides recommendations based on their current level of agile maturity. It includes a mobile application which supports both Android and IOS platforms, and a web application with executive dashboard.
Mobile app allows users to complete assessments from anywhere
Simplifies access by utilising Microsoft, Google, or Apple account to login
Use in-app assessment reports to understand the team's agility and improvement actions
Download and share the assessment reports easily among different stakeholders for better transparency
Receive notifications with the latest agile coaching tips
Create custom dashboards with Microsoft Power BI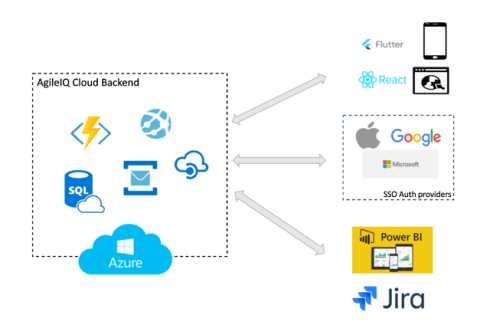 Architechture
Azure function base serverless architecture to handle the backend of the application.
Integrated with Apple, Google, and Microsoft identity providers
No PII data stored in database
Real time updates of data source for Power BI custom dashboards
Communicate with JIRA to get issue/task details to calculate lead time and throughput of teams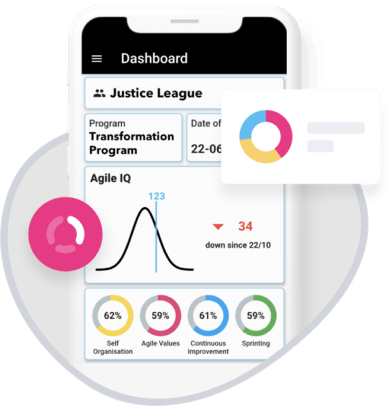 The Impact
ZXM focus on helping businesses scale their digital transformation which results in business agility with tangible outcomes.To-date ZXM have worked with companies to:
Improved over 810,984 people's work lives through contemporary ways of working
Realise cost savings around $1.5M per year, double throughput, and a reduction in lead time for delivery from months to weeks after 9 only months of using Agile IQ's to support the journey undertaken to become agile
Save more than $10M+ when they use Agile IQ® data and insights to make decisions to inform their digital transformation
Improve time to market by helping them deliver in weeks, not months
Reduce delivery risk by incorporating Lean-Portfolio management with OKRs that improve delivery transparency
Create 21st century service and product operating models that focus on outcomes over deliverables
Improve remote working by training remote agile teams to deliver with enhanced transparency, lower risk, and improved productivity
Make Agile Sticky by creating an 'agile mindset' and ensuring the long-term adoptions of the improved actions and behaviours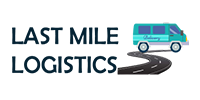 The Client and Their Mission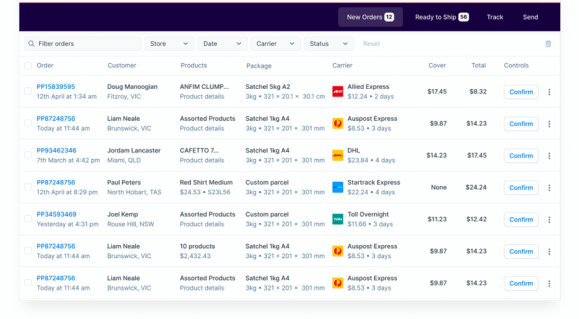 This Australian based company and their multi-carrier shipping technology helps retailers ship smarter, optimize their fulfilment and share better post-purchase experiences. From modest beginnings working with a few stores, to now powering thousands of deliveries, for hundreds of retailers across Australia, every single month.
Our client's aim was simple: to continue to evolve as technology platform and in doing so empower the retail industry. They wanted to create an enjoyable experience for each customer.
The Challenge
There are a huge number of courier providers, and they all offer differing services with varying degrees of customers service options and add-ons. From local to inter-state, international or express delivery. As an online or traditional bricks and mortar retailer, all you want to do is ensure you have a happy customer. So how do you select the correct courier? How do you match your customers needs to the correct courier and correct delivery options?
Geveo's client has solved that dilemma and created a platform where retailers easily select the correct options to meet their customers' needs.
The Solution
Working in tandem with in-house teams and other solution providers, Geveo has partnered to bring a solution which has continuously delivered results for our customer. The solution works by:
An order is created and the pickup and destination addresses are validated
Potential couriers are selected based on merchant configurations and specific order information to match the customers' requirements
Potential couriers are selected. The job is quoted and accepted and the job is allocated based on cheapest or fastest delivery estimates
Courier is allocated, labels generated, declarations signed
Manifesting: the order information is electronically passed to the courier, including multiple orders, making it easier for merchants to create and label orders throughout the day and manifest them once
Pickup request can either be automated or a manual process, depending on the courier and clients requirements
Tracking process updates the orders state as it flows through the courier network to give live updates to the merchant as well as the end receiver. The customer portal is updated and depending on merchant configurations, live notifications (SMS, Email) are sent to merchant and receiver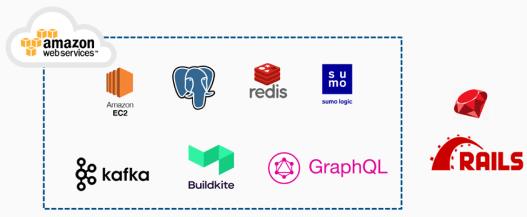 Architechture
Website has been developed in Ruby under Ruby on rails development framework, micro services has been written as the TypeScript projects.
Initially entire system developed into the monolith application and then later has been moved into the microservices.
Microservice architecture providing quick development and deployment of new features.
GraphQL has been used to simplify the querying process when dealing with complex dataset.
Hosted on Amazon Web Services cloud platform which provides ease of scaling in and scaling out on demand.
PostgreSQL used as the primary data storage and Apache Kafka streaming service has been used to track orders.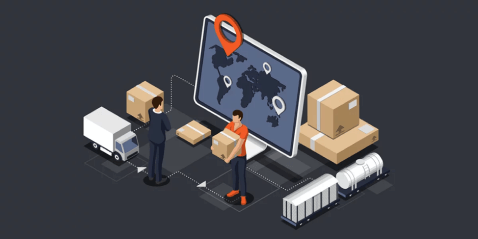 The Impact
Geveo's client has excelled during a difficult time in history. It has delivered on its goal of creating an evolving technology platform to empower the retail industry. It has done so in a very powerful way too – delivering in excess of 40 million parcels throughout 2021.
It is with no surprise that with success like this that the business world's interest has been piqued has piqued, resulting in two successful rounds of funding which will help our client expand internationally.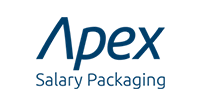 The Client and Their Mission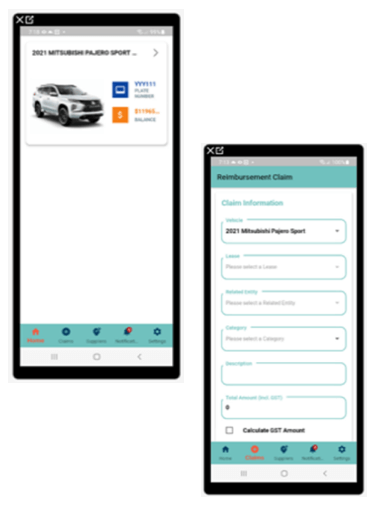 Achieve Corp aims to help their client's focus on what they do best by taking a personalised approach to payroll management, salary packaging, and tax minimisation.
Achieve Corp have two solutions for salary packaging, Apex Salary Packaging and Apex Novated Solutions, which Geveo provide technical expertise in conjunction with the development team at Achieve Corp. They provide flexibility for salary packaging work related and motor vehicles claims.
The Challenge
To design a flexible and scalable solution, which would allow various salary packaging options, customised to the client's needs. The ability to meet current and future taxation compliance and regulations are the key for success.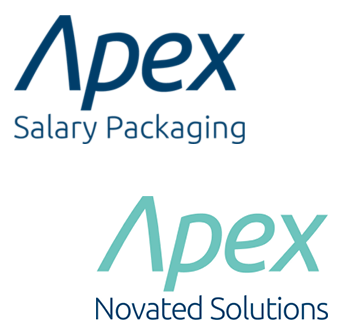 The Solution
Geveo designed and implemented Apex Salary Packaging and Apex Novated Solutions, which facilitates multiple salary package options for employers and employees. It provides the facility to manage expense claims of the employees, automate the necessary payments between parties, digitally track transactions for compliance and administration purposes, as well as providing financial reports for the businesses.
This allows businesses to outsource their salary packaging, and the complexities that it encompasses, to Apex Salary Packaging. It provides business with more time and resources to do what they do best.
The Apex Novated solution handles vehicle novations between the employer, employee, and financial institutions, which also forms part of Apex Salary Package. The easy-to-use solution consists of a web and mobile application, providing a seamless experience for all parties.
Architechture
The system uses the MVC architecture which integrates with various third-party APIs to provide functionality.
Annature, an ISO 27001 certified technology company, provide digital signature and identity verification capabilities
Google Maps API is used to register the supplier locations which provides services for the novated vehicles
Bank API is used to reconcile the transactions between the bank and the system generated transactions
The Impact
Apex Novated Solutions has been a huge success. With over 500 customers throughout Australia and growing every day. Apex Novated Solutions has helped Achieve Corp deliver streamline experiences to clients novating motor vehicles. It has provided client end-to-end service experience from assisting to purchase a new vehicle to leasing the vehicle.
Apex Salary Packaging has helped businesses by taking over the administration of salary packaging obligations.
Contact Geveo to find out how we can partner with you
and help you achieve the results you're looking for.
Contact Us
Follow Us: